WELCOME TO SMART IMAGE LAUNDRY SERVICES
Laundry Service Norwich, Norfolk
Using a laundry service can be of great benefit. It saves you time, ensures that your laundry is clean, and is easy, and convenient. Some people work full time and simply don't have time to do their laundry. Others have a business and it just makes sense to send the laundry out. The reality is that sending your laundry out can be beneficial for many reasons. Continue reading to learn how you can benefit from Smart Image's laundry service Norwich.
Not Sure If You Need A Professional Laundry Service?
Our laundry service in Norwich consists of washing, drying, and ironing clothing, bed linen, and other washable material. We have professionals working hard to do your laundry, making your life simple. If you are busy all the time between work, family, and other commitments, you can have us do your laundry and take something off your list.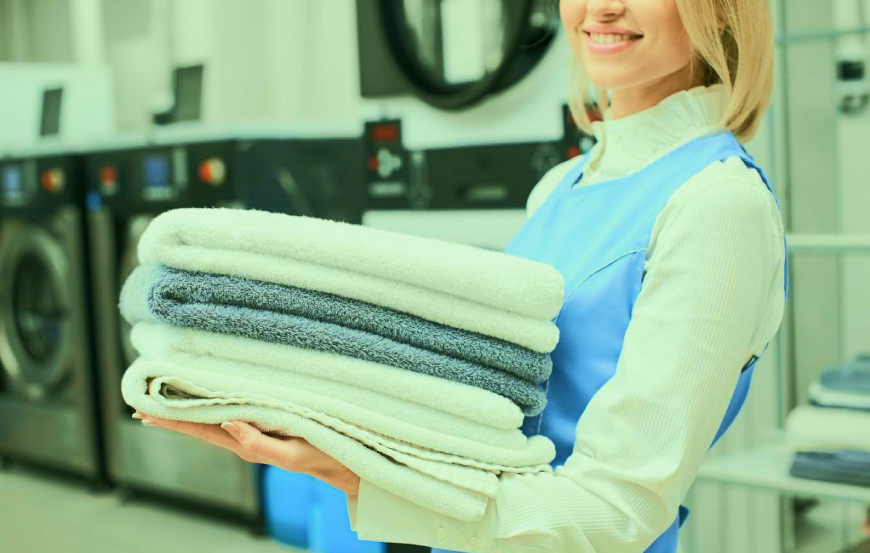 In addition, a laundry service is great for businesses. Whether you need uniforms laundered or you have a small bed and breakfast and need your linen done, we can handle the job. Many businesses turn to laundry services to take care of all of their laundering needs because it is simple and affordable. It allows you to focus on your business and your customers and leave the laundry to the laundry experts.
When Is a Laundry Service Necessary?
A laundry service can become necessary if you don't have a laundry machine where you can wash your clothes. This happens with students in dorms and families who may not have a washing machine. If you are spending time going out to do your laundry, you might find a laundry service to be a cost-effective alternative.
Businesses that need uniforms laundered or hotels that have a lot of linen that needs laundering on a daily basis find a laundry service to be essential to their operations. When they try to do it themselves, they find that it takes too much time, and they can't focus on their customers properly. A laundry service Norwich is essential for anyone who has more laundry than they can handle or who simply doesn't have the means or the time to do their own laundry.
Benefits Of Using A Laundry Service In Norwich
There are a number of benefits to using a laundry service in Norwich; some of which are listed below.
1. You Have Experts Doing The Laundry
When you use a laundry service, you will have a team of experts doing your laundry. At Smart Image Laundry Service, we are professionals, and we provide high-quality laundry services. We use the best products that never damage or harm your clothes, and we have experience in removing tough stains. We are able to look at the garments and examine the material, the construction of the garments and other items, and the design details.
Experts will spot wash and launder your items in a manner that is best for each because there are different machines and methods for different materials and ornamentation. You never have to worry about your laundry when you use a professional service because we treat your laundry as if it were our own. We can do any type of laundry you have, and we can do it with confidence.
If you run a business, you can take laundry off your to-do list. You can trust us to ensure that your linen and uniforms are laundered and ready for work quickly. This allows you to focus on your expertise, which is pleasing to your customers.
How It Works: in 4 Easy Steps
Laundry isn't your main business, but it is ours and we love it! For more information about our commercial laundry services and pricing and to schedule your first pick up, call us at 1 (800) 123-45-67
OUR COMMERCIAL LAUNDRY CLIENTS INCLUDE
Salons & Spas
Massage Therapists
Restaurants and Caterers
Hair Salons and Barber Shops
Religious Organizations
Daycare centers
Automotive Detail and Repair Shops
Sports Teams
Hotels & Motels
Assisted Living / Nursing Homes
Nail Salons
Athletic Facilities / Gyms
Hotels & Motels
House Cleaning Companies
Therapist and Chiropractors
Local B&Bs
Pet Groomers
Absolutely the best in town! The clothes are returned neatly folded, clean and smelling great.
Absolutely the best in town! The clothes are returned neatly folded, clean and smelling great.
Absolutely the best in town! The clothes are returned neatly folded, clean and smelling great.